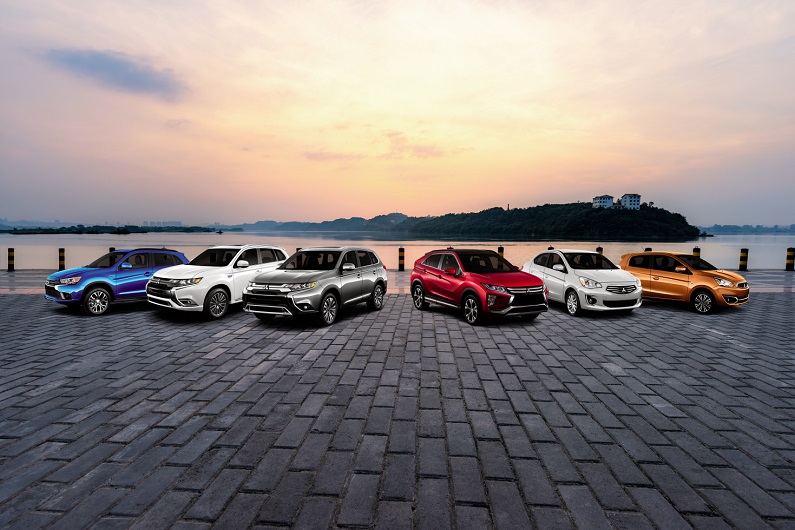 The history of Mitsubishi Motors starts back in 1870 when Yataro Iwasaki, his brother, son, and nephew joined together to create Mitsubishi in Japan. It was originally a shipping company; however, over the years, it expanded into other areas.
Early 1900s
In 1914, Mitsubishi introduced the three-diamond trademark symbol. Then in 1917, Mitsubishi started developing the Model-A passenger car. Manufacturing for the internal combustion engine began in 1921.


1940s
This decade brought a lot of growth for the company with new facilities and vehicles, including three-wheeled cargo carrier Mizushima, a new Fuso bus, and the Silver Pigeon scooter.


1950s
As Mitsubishi grew in multiple areas, Fuso Motor Sales was established as a separate industry. This brought the production of the JH4 four-cylinder engine for the Jeep and the Henry J passenger car. The Mizushima is now called the Mitsubishi-Go.


1960s
This decade saw the introduction of the 360 Van, the 360 Pickup, the Mitsubishi 500, Minica, Debonair, and the Colt 600. These models helped Mitsubishi increase its global presence with bolder styling.


1970s
The Mitsubishi Motors Corporation was officially established in 1970 as part of the company's centennial celebration. In 1971, the Dodge Colt, which was a joint venture with Chrysler, is sold in the United States.


1980s
Mitsubishi Motors Sales America is established in 1981 to help further the brand in the United States. That same decade, Mitsubishi opens a test laboratory in Ann Arbor, Michigan along with a design center in Cypress, California. Mitsubishi also introduces the Galant and the Mirage.


1990s
In 1992, Mitsubishi released the first generation of the iconic Lancer Evolution. Then, in 1999, Mitsubishi set a world record with an electric vehicle that drove 2,000 kilometers in 24 hours.


2000s
With the new millennium, Mitsubishi launched new products including the electric "i" model. It also focused more on sustainability with the Environment Initiative Program 2010.


Today
Mitsubishi

is focused on revamping its product line by offering innovative vehicles like the

Outlander PHEV

and the sophisticated

Eclipse Cross

.

Come discover Mitsubishi's current lineup when you make a stop to

Atzenhoffer Mitsubishi

.
3211 North Navarro St.
Victoria
TX
77901
Sales Hours
Monday

8:00am - 7:00pm

Tuesday

8:00am - 7:00pm

Wednesday

8:00am - 7:00pm

Thursday

8:00am - 7:00pm

Friday

8:00am - 7:00pm

Saturday

9:00am - 5:00pm

Sunday

Closed