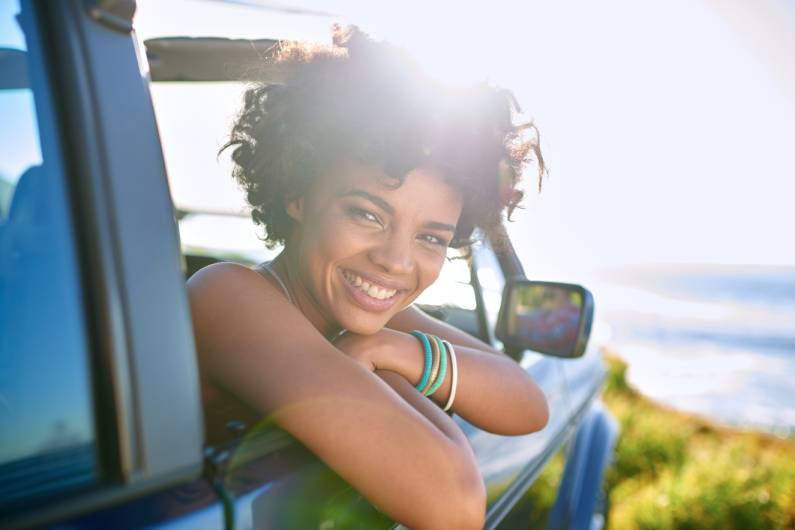 The car-buying process can be intimidating, whether you're a first-time buyer or someone who's gone through it before. If you do happen to be purchasing a car for the first time, we're here to help. Here are some tips for first-time car buyers that will hopefully make the process a bit easier.
1. Think about Your Lifestyle
Purchasing a vehicle is about finding the right one to suit your needs — a car that will help make your day-to-day life a little bit easier. For instance, if you're a lover of the great outdoors, you likely won't want a subcompact car that won't be able to hold any of your camping gear. On the other hand, if you have a long commute, you don't want a gas guzzler. Sit down and make a list of your priorities or "must-have" features and begin looking for vehicles that will satisfy these.


2. Set a Realistic Budget
Determine how much money you're willing to spend each month, and not just on a car payment. Your budget should include the vehicle's cost of ownership, which includes monthly insurance payments and the cost of fueling up each month. Look at these costs compared to what you're spending each month on your rent/mortgage, food, health insurance, and other expenses. Make sure you stick to this budget, though it can be tempting to go beyond for a really cool car.


3. Do Your Research
Researching vehicles is easy nowadays, thanks to the internet. Look for reviews of the vehicles you're considering, delve into the world of vehicle options, and weigh the pros and cons of each option. Also, ask people what they think of their vehicles, especially if they're driving one of the models you're considering.


4. Test Drive Your Choices
While you can get all the information you need about your vehicle online, you won't truly know if it's the right car for you until you get behind the wheel. See how you feel behind the wheel of the vehicle and how it feels when you push down on the accelerator to really decide if it's the car for you.


5. Understand Your Financing Options
Financing needs to be researched just as thoroughly as your new car. There are multiple options out there, so you need to find the type of financing that will suit your needs. If you purchase with Atzenhoffer Mitsubishi, we can help you determine which financing option is the best for you and we will try and get the best rates possible.
3211 North Navarro St.
Victoria
TX
77901
Sales Hours
Monday

8:00am - 7:00pm

Tuesday

8:00am - 7:00pm

Wednesday

8:00am - 7:00pm

Thursday

8:00am - 7:00pm

Friday

8:00am - 7:00pm

Saturday

9:00am - 5:00pm

Sunday

Closed